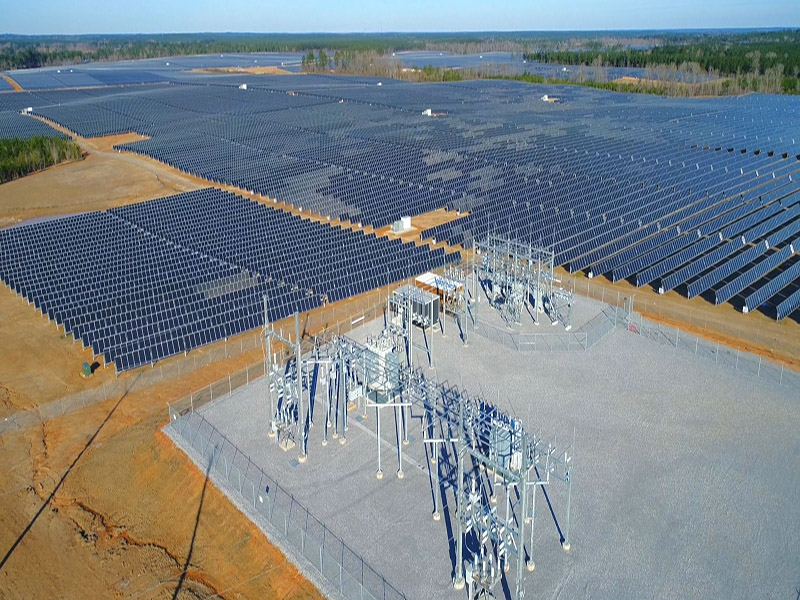 16 Mar

News that Impacts our Cooperative: 540-Acre Solar Facility Unveiled

Representatives from Cooperative Energy and Origis Energy USA participated in a ribbon cutting ceremony on March 7 unveiling the new solar facility in Lamar County, Miss.  The solar facility, known as MS Solar 3, has over 206,000 polycrystalline solar modules on 540 acres near Sumrall.  The solar modules follow the sun as it moves throughout the day and has been in operation since December 2017.  The electricity generated by the solar panels powers approximately 11,000 homes in Mississippi.  See the video below for a view of the facility.

The MS Solar 3 facility is a partnership between Cooperative Energy and Origis Energy.  Cooperative Energy is a transmission and generation cooperative headquartered in Hattiesburg.  The cooperative is the wholesale power provider for 11-Member distribution cooperatives including Southwest Electric.  Origis Energy is a specialized developer of utility-scale and distributed generation photovoltaic projects throughout the Americas and Europe and has built more than 100 solar facilities worldwide.

Cooperative Energy is including solar as a part of its energy mix because its Members expressed a desire for green energy.  Cooperative Energy and its Members – known as the "Power of 12" – provide electricity to 423,000 Members across 55 counties in the state.  The cooperative has a diverse energy portfolio that includes natural gas, coal, nuclear, hydropower and solar.

For more information on the MS Solar 3 facility, visit Cooperative Energy's website.