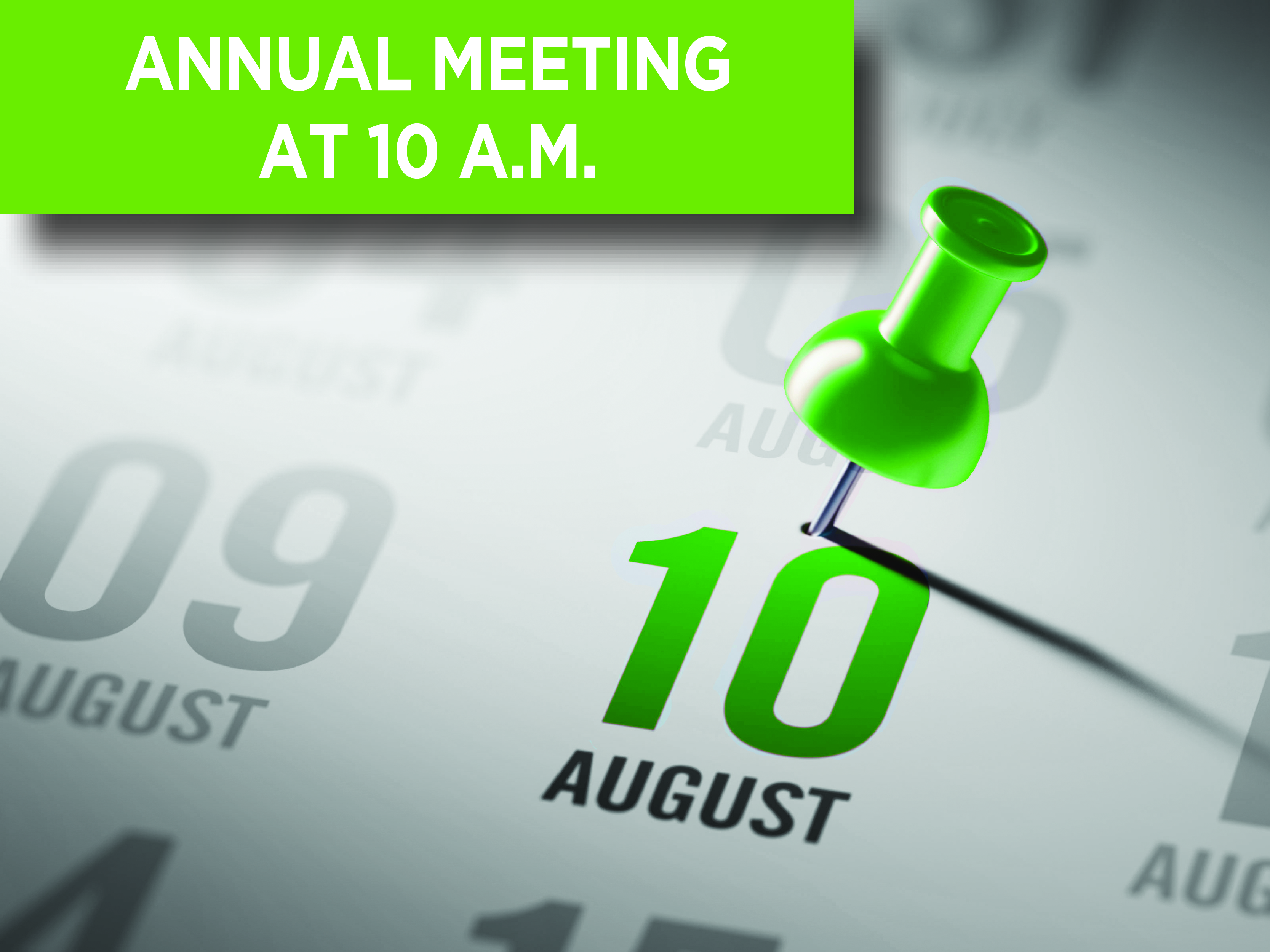 09 Jun

Annual Meeting Set For Wednesday, August 10, in Lincoln County

Mark your calendars for Wednesday, August 10, at 10:00 a.m.  This year's Annual Meeting will be held in Lincoln County in the gym of Macedonia Baptist Church. The church is located at 1230 Macedonia Road, NW, Brookhaven.

The annual meeting is being held for the purpose of electing directors, hearing and passing upon reports covering the previous fiscal year and transacting other such business as may come before the meeting. Look for your annual meeting notice in the mail.

The bottom portion must be returned by Friday, August 5, at 4:30 p.m.

Southwest Electric's Bylaws can be found here. The Nondiscrimination Statement can be found here. You can also call our office to obtain copies.