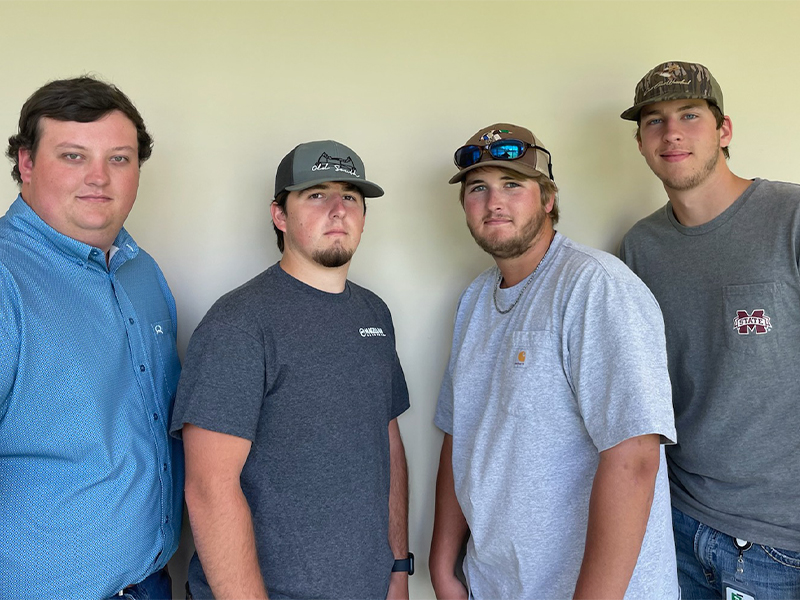 09 Jun

2022 Summer Internship Program Starts June 1 and will end on July 27

We have four students joining our team as interns this summer. Pictured left to right are: Monte Martin, Matthew Petty, Garrett Boutwell and Cody Brown.

Monte attends Mississippi State University and is majoring in Engineering. Matthew is in the Automation and Controls program on the Natchez Campus of Copiah-Lincoln Community College. Garrett is in the Automation and Controls Program on the Wesson Campus. Cody is in the Electrical Technology program on the Wesson Campus.

Each student will rotate through a two-week rotation in four modules. They will work with construction crews, servicemen, staking technicians and other Engineering personnel over meters, substations and apparatus. Their orientation was June 1 and the internship will run from June 2 through July 27.