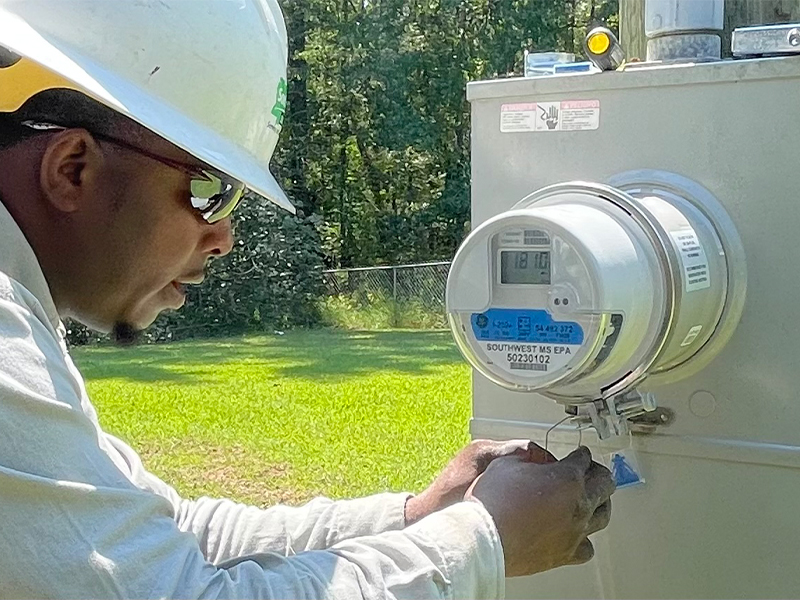 18 Feb

Meter-Mounted Transfer Switch Installation Approved as New Service

Southwest Electric has approved the installation of meter-mounted transfer switches for use by our Members. A meter-mounted transfer switch allows you to connect a portable generator to the meter base.

Southwest Electric does not sell meter-mounted transfer switches but, as a service to our Members, we will install them. At this time, GenerLink is the only brand of meter-mounted transfer switch approved by our Engineering Department. Any other brand of transfer switch must receive approval prior to installation by Southwest Electric.

After our serviceman installs the transfer switch between the meter and the meter base, the homeowner can plug in the power supply cable directly from the generator to the switch for use when service is disrupted. The switch enables electricity from the generator to power your home. When service is restored, the homeowner is responsible for turning the generator off and unplugging it.  This will allow normal service to resume.

There is no fee for our serviceman to install the meter-mounted transfer switch. After purchasing a switch, the Member must initiate a service order by calling 800-287-8564 and complete the agreement.

One of the dangers of portable generators is backfeeding. If a generator is not safely and properly connected, power can be fed back on our lines. "The same transformer on the pole near your house that steps down the voltage and makes it safe for your home will step up the voltage from an improperly connected generator that can energize a line endangering the public and our lineworkers," explains Darryl Hassel, Manager of Engineering. "The meter-mounted transfer switch will eliminate the danger of potentially backfeeding electricity on our power lines."

For more information about this new service, please visit our Meter-Mounted Transfer Switch page.