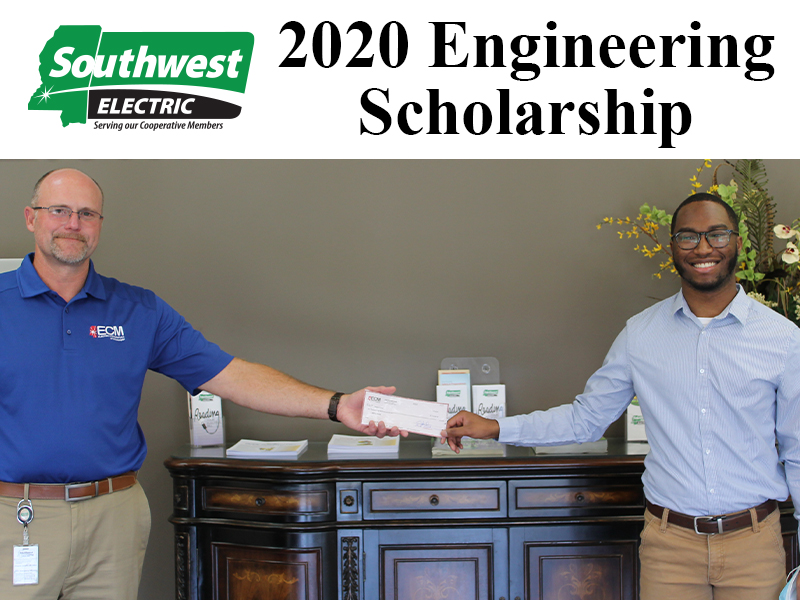 17 Aug

Marcus Durrell, Jr. Awarded $2,500 ECM Engineering Scholarship

The Electric Cooperatives of Mississippi Foundation recently awarded its 2020 engineering scholarships. Marcus Durrell, Jr., received a $2,500 scholarship. Marcus represented Southwest Electric in the 2015 Youth Leadership Program and he is a student at Mississippi State University.

Each year, the ECM Foundation awards scholarships to college students currently enrolled in engineering programs. The scholarship application must include three letters of recommendation. The student's GPA, ACT/SAT scores and extracurricular activities, including church and community work, are considered by the Foundation Board when selecting the scholarship recipients.

If you are interested in applying for the engineering scholarship, please contact us for more information. The applications are typically made available in January and due in June.

Pictured above from left are CEO Kevin Bonds and Marcus Durrell, Jr.