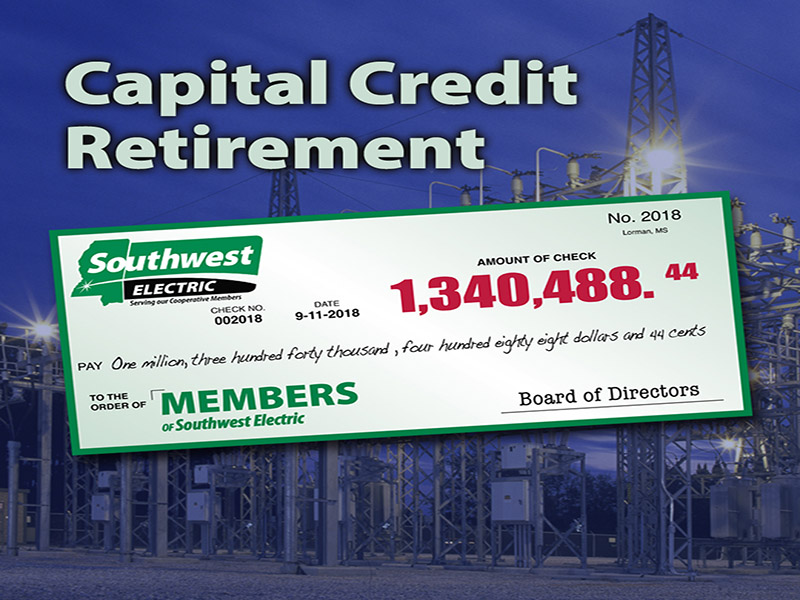 22 Sep

Southwest Electric Returns $1,340,488.44 in Capital Credits in September 2018

Southwest Electric is a Member-Owned cooperative and does not operate for profit, unlike an investor-owned utility that operates to make profit for investors.  Revenue received from Members paying their bills is used to pay operating expenses and the remaining funds are invested in the utility system.  The invested funds represent the Member-Owners' economic participation and are allocated to the Members in the form of capital credits.

In 2018, Southwest Electric is returning $1,340,488.44 in capital credits.

The capital credits will be returned to active Members in two different ways:
If you have a capital credit retirement of less than $50, you will see a credit on your September bill.
If you have a capital credit retirement of $50 or more, you were mailed a check on Tuesday, September 11.
Checks were also mailed to inactive Members on September 11.  We encourage all Members, active or inactive, to keep their mailing addresses and phone numbers updated with us.
Since 1960, Southwest Electric has returned over $25 million in capital credits to our Members.