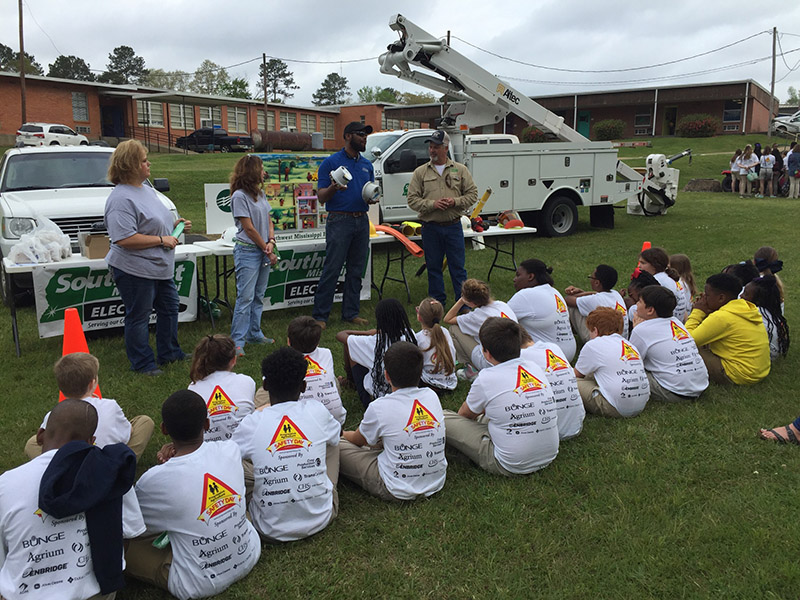 05 Apr

Employees Talk About Safety at Franklin County Elementary Schools

Employees of Southwest Electric spent the day with 425 students at Franklin County Lower and Upper Elementary Schools on Friday, March 30.  Amanda Cranfield, Tina Strittman, Vell Davis and Dexter Smith talked to the students about safety around electricity.

They also showed the students the equipment used by Southwest Electric lineworkers.  The students were able to touch the thick rubber and leather gloves and the hard hats that protect lineworkers on the ground and while climbing poles.  Dexter Smith showed the students how his bucket truck can take him up in the air to repair a power line or install a security light.

Cynthia Wilkinson from the Franklin County Extension Office of Mississippi State University organizes this very successful event each year.  It is part of the Progressive Agriculture Safety Day program.  Southwest Electric looks forward to the invitation to speak to students at this event each year.