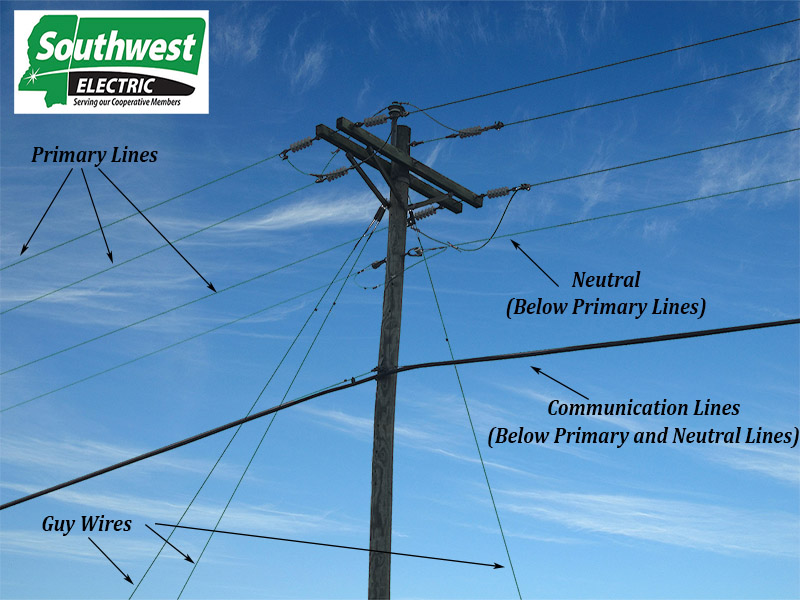 01 Mar

Flooding Impacts Members Near Mississippi River

The Mississippi River is rising and more rain is expected.  Southwest Electric must respond to the flood threat to protect its distribution lines, poles and meters.

The National Electrical Safety Code has established the guidelines for the safe distribution of electricity.  "Most of our distribution lines are three-phase or single-phase lines, that is three lines or one line at the top of the pole, that are called primary lines.  The neutral line is found four feet below the primary lines and helps keep the electricity balanced," explained Kevin Cotten, Manager of Operations.

All of the power lines are energized and, for the safety of our Members and the public, the electric service must be turned off if the water rises and gets too close to the lines.

"Our #1 priority at Southwest Electric is to provide safe, reliable electric service to our Members.  We will restore power to the affected Members as soon as conditions allow," said Kevin Bonds, CEO/General Manager.

Southwest Electric is a Member-owned electric cooperative based in Lorman, Miss, that provides power to over 25,000 meters in Adams, Amite, Claiborne, Copiah, Franklin, Hinds, Jefferson, Lincoln and Wilkinson counties. The cooperative is an equal opportunity provider and employer.