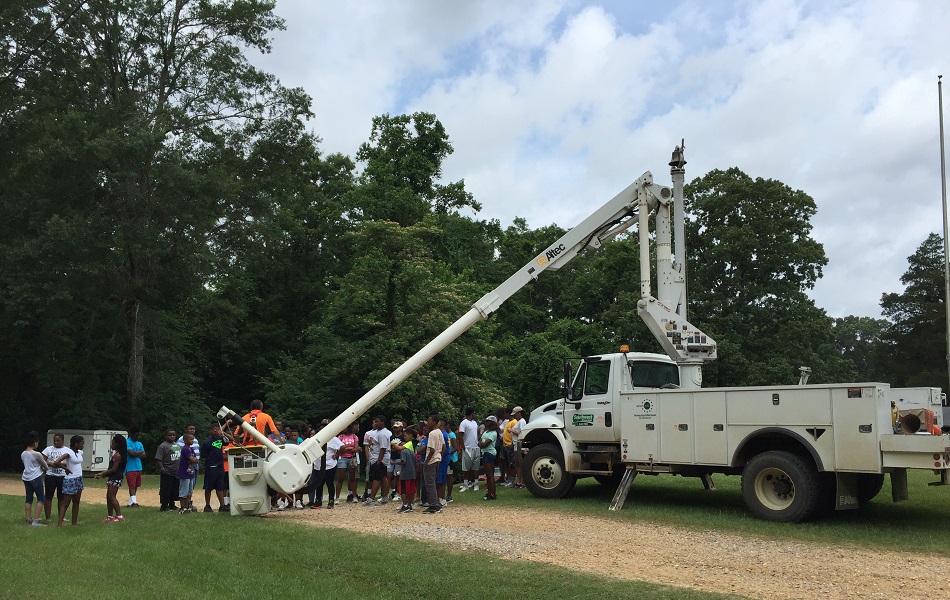 27 May

Southwest Electric Employees Hold Safety Program at Camp

Southwest Mississippi Electric employees, Mitchell Smith, Brandy Martin and Deb McGee gave a presentation on electricity and safety on Friday, May 27 to the 2016 Bethlehem Summer Youth Camp at the Warner-Tully YMCA Camp near Port Gibson.  The presentation included videos about generation and distribution of electricity from a power plant, through a substation and to the transformer on the utility pole at their homes.  The campers also saw a bucket truck up close and watched Mr. Smith operate it high above their heads.

"Southwest employees enjoy speaking to students about electricity and safety," said Mitchell Smith, Safety Coordinator.  "The kids at Bethlehem Summer Youth Camp are polite, ask good questions and pay attention."

Bethlehem Summer Youth Camp is directed by Pastor Tracy Collins of the Jefferson County Baptist Association.  Southwest Electric was an Activities Sponsor for the camp.

Southwest Electric is a Member-owned electric cooperative based in Lorman, MS, that provides power to over 25,000 meters in Adams, Amite, Claiborne, Copiah, Franklin, Hinds, Jefferson, Lincoln and Wilkinson counties.