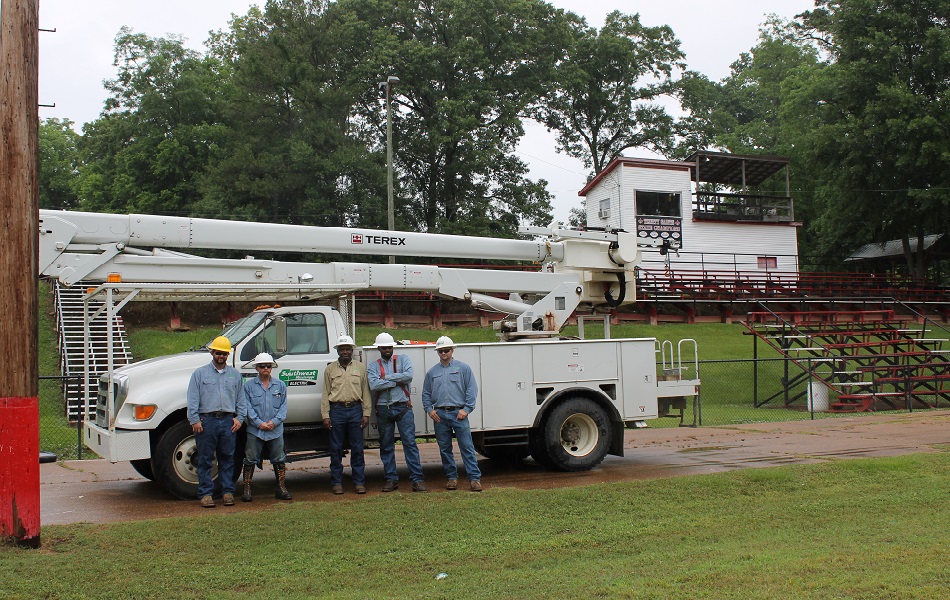 17 May

Southwest Electric Crew Helps Trinity Episcopal Day School

A Southwest Mississippi Electric crew assisted Trinity Episcopal School on Monday, May 17, by installing new speakers on their football field. "Our employees enjoy the fact that they are part of a Member-owned cooperative that operates in the best interest of the community.  One of the ways we do that is helping the schools in our service area," said Kevin Bonds, General Manager.

Trinity Episcopal School purchased new speakers for the football field and the crew installed them the day before their first spring scrimmage football game. "We have always had a good partnership with Southwest Electric," said Les Hedgwood, Head of School.

The five-man crew included Steve Jackson, Jeffery Martin, Andy Taylor, Heath Holley and Carl Allred.

Southwest Electric is a Member-owned electric cooperative based in Lorman, MS, that provides power to over 25,000 meters in Adams, Amite, Claiborne, Copiah, Franklin, Hinds, Jefferson, Lincoln and Wilkinson counties.